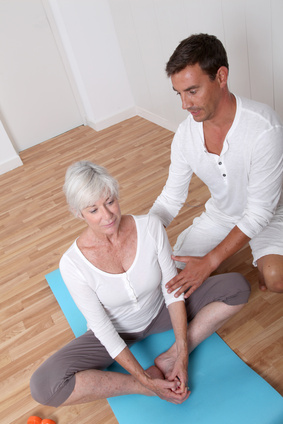 There's currently no way to prevent or reverse Alzheimer's, but there are ways to slow the worsening of symptoms and remain physically healthy and physical therapy can play a major role. Microscopic changes take place in the brain long before Alzheimer's is diagnosed. Plaques and tangles form in the brain, damaging cells and the nerves that transmit impulses and directions to the rest of the body. Physical therapy can help by:
Maintaining mobility
Keeping bones and muscles healthy
Mitigating the risk of heart disease and associated conditions
Maintaining proper nutrition
Building core strength, balance and coordination
Reducing the risk of falls and injuries
Complications of Alzheimer's disease include heart attack, strokes, infections and kidney disease. Those who die from Alzheimer's typically have multiple organ failure. Individuals with the disease misplace things and repeat questions/statements over and over since they don't remember they've already asked the same question. Patients have difficulty finding the correct words to express thoughts or identify objects.
Individuals eventually become a danger to themselves and others. They can't effectively respond to emergencies and deal with everyday problems. Judgement and the decision making process becomes severely impaired. Delusional behavior, wandering, depression and apathy, and social withdrawal are all common. Skills learned early in life are the last to be lost.
Women are more likely to develop Alzheimer's and it's believed to be the result of factors that include genetics, lifestyle choices and environmental components. Smoking, poor diet, diabetes, high blood pressure and cholesterol, obesity and sedentary lifestyles may increase the risk.